We enable healthcare services at the highest standards, through interoperable eHealth solutions.
From clinical management and diagnostic services to telemedicine and hospital management, we cover complex workflows with our interoperable eHealth systems.  Furthermore, we enable cooperation, on our platforms, between Healthcare Authorities, medical service providers, diagnostic centers, patients, pharmacies, insurance houses and other medical and administrative institutions.
Our team of experts deliver complex eHealth solutions that can be scaled to county, national and regional level: hospitals interoperability platforms, integrated system for ambulances and emergency hospitals, integrated system for blood transfusion and donor's management, Electronic Health Record, EMERGYS – Emergency & Disaster management software, ePrescription, eBooking etc.
Our hospital information system, ARMONIA®sanita is, successfully implemented by some of the biggest medical service providers in Romania. We enhance the quality and efficiency of healthcare systems with modules that cover the entire work flows in a hospital, from patient scheduling, hospitalization and laboratory to operator block management. Furthermore, the system brings in a series of new functionalities, such as electronic identification or the management of the operating theatre.
We optimize the workflows of the healthcare service providers, by means of a mature platform, developed in more than 500 implementations in 12 countries and with the support of the local expertise on the peculiarities of the Romanian healthcare system.
Product implementation
We design and implement complex information systems for hospitals and clinics.
Develop interoperable eHealth solution
We provide interoperability platforms between various actors in the healthcare field.
Analysis
We cover the specific flows and the reporting needs of every medical services provider, but not before having identified their needs.
Legislation Updates
We support correct reporting of medical services providers by adjusting the functionalities to the latest legislation updates.
Quick solutions
With the help of our Support team we provide quick solutions, in due time, for solving issues or incidents.
Patient Portal for the Emergency Hospital for Children Grigore Alexandrescu
We contribute to better patient-doctor communication by providing an online platform, the first Patient Portal for a public hospital in Romania.
Interoperability platform
We contribute to faster interventions and high quality medical services, by delivering an interoperable platform, between three of the most important emergency hospitals in Bucharest: Ilfov County Emergency Hospital, "Sf. Pantelimon" Emergency Hospital and Colentina hospital.
Increase collaboration in healthcare
We increased collaboration in hospitals and between various actors in the healthcare field.
Reduce repetitive tasks and errors
We streamline workflows and reduce data entry errors.
Higher accuracy
We provide access to relevant information through the medical chain, therefore enabling more accurate diagnostic and better decisions.
Quick Adjustment
We implement legislative changes in our solutions, in order to ensure compliance with current regulation.
Increased Patients' Satisfaction
We contribute to lowering patient's waiting time and bureaucracy by better managing medical and administrative processes.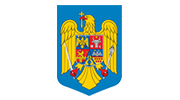 Ministry of Health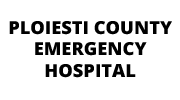 Ploiesti County Emergency Hospital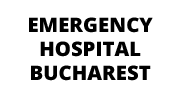 Emergency Hospital Bucharest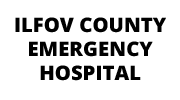 Ilfov County Emergency Hospital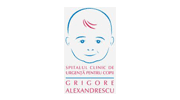 Grigore Alexandrescu Hospital